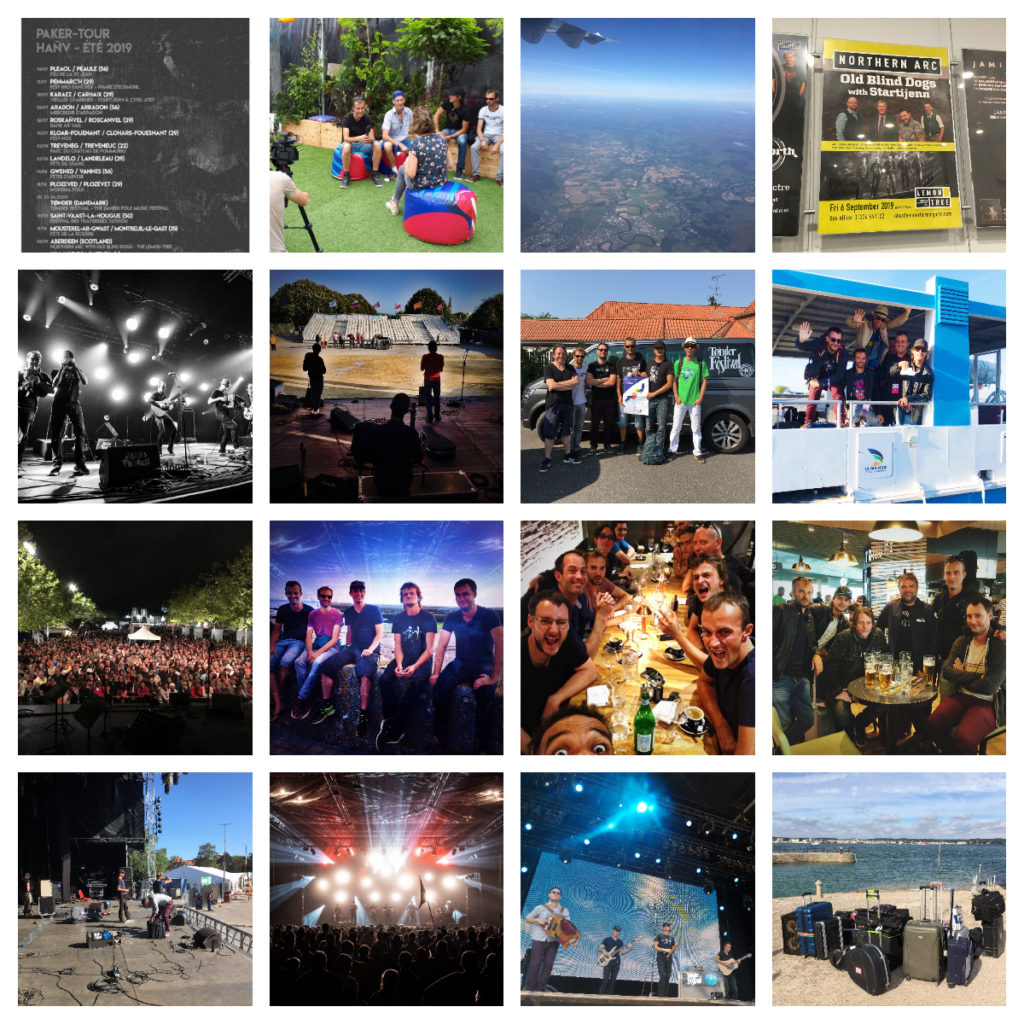 Back to Breizh! Our summer Paker Tour ended yesterday! Breizh, France, Denmark, Scotland, Spain, we traveled for miles and had a lot of fun!
A big thank you to all the organizers, festivals and technical teams who welcomed us,
thanks to Paker Prod, Yann Pelliet and Erwan Le Gars, thanks to our technicians Ludovic Mesnil, Ronan Fouquet, Yanna Barbay and Ludovic Florez.
And of course thank you to you Public who was there.
Next concert on Saturday 28/09 in Pleurtuit (35/FRANCE).
Find the list of end-of-year concerts: www.startijenn.bzh
Pakit Holl!