Professional space ENG – Startijenn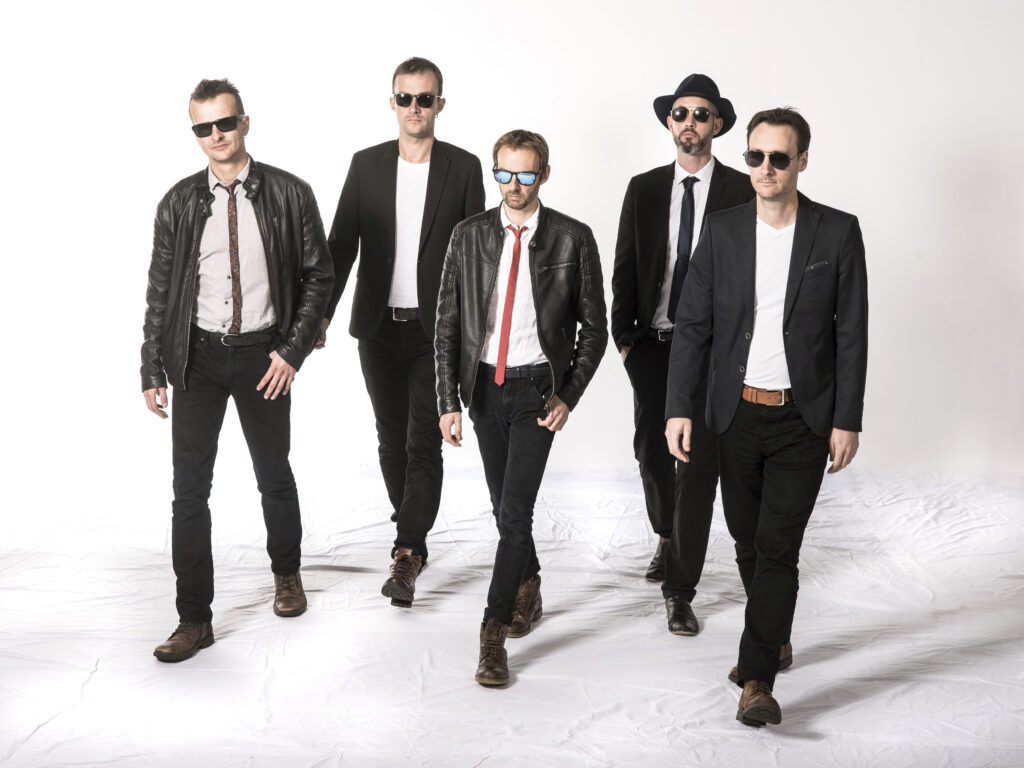 Startijenn, the undisputed masters of the Breton dancefloor.
Born in the heart of traditional music, armed with iconic Breton instruments and a powerful rhythm, their raw and edgy sound hits different! At once rooted and universal, the band continues to push the boundaries and explore new musical territories, championing their culture on the international stage. This locomotive of Breton trance fuels the sweat and energy of the public, in an exhilarating and unique live performance.
Startijenn released their seventh album, Talm ur galon [A heart's beating], in April 2022. The band reveals itself here in a brand new light, in a traditional, rock & folk mix in which Youenn Roue's Breton rap voice now infuses certain tracks.
From the creation of the band at their school desks to the major stages of the festivals they are playing today, Startijenn has carved out a special place in the Folk/World milieu (tours in Europe, Asia and Australia). Drawing from its roots, the band transforms secular music into a modern, innovative and rigorously powerful sound.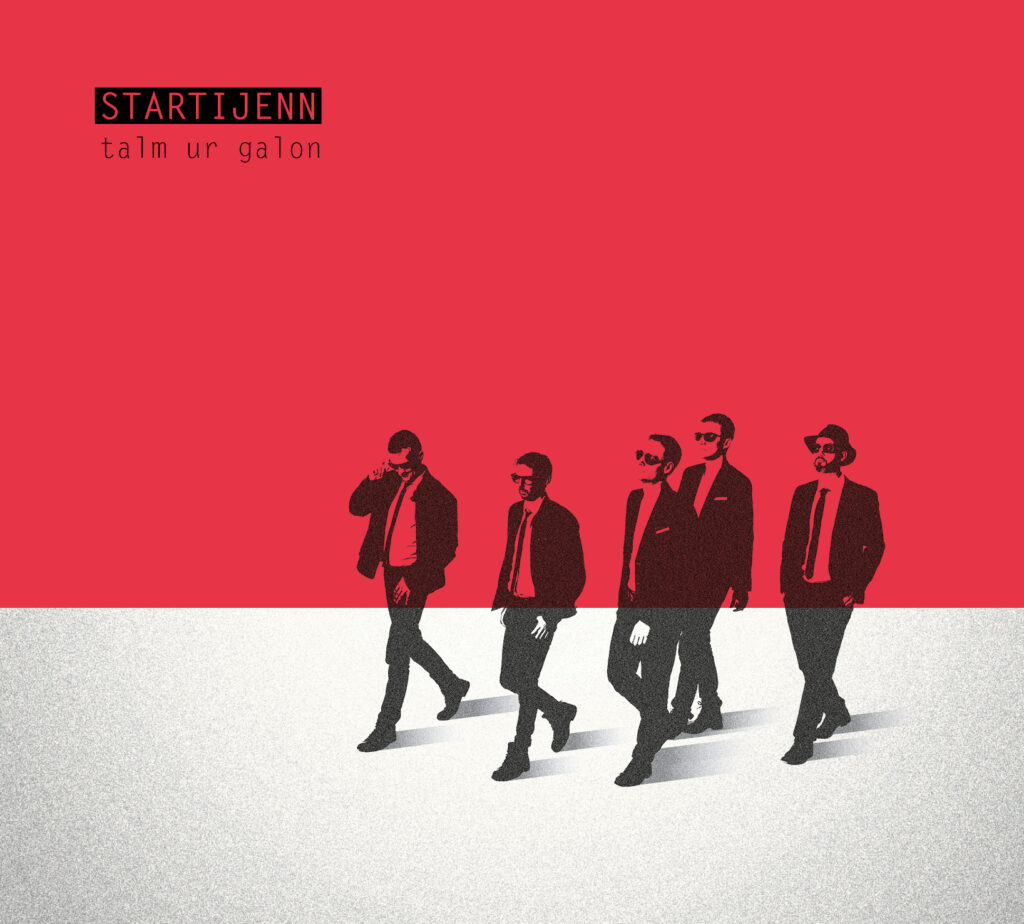 Startijenn
Talm ur galon (A heart's beating)
New album : 08/04/2022
The emblematic trance group from Brittany is unveiled here in a completely new and unexpected light, achieving the feat of being experimental while still retaining a wider appeal. In its own way, it presents a modern and incisive Breton musical identity.
Startijenn ponders, dreams, and presents – A heart's beating – : Original, sensitive, and vibrant compositions, in a mix of modern and ancestral music.
Intimate and melancholy ballads evoking the depth of feelings, invitations to exalted trances.
A solid line-up combining traditional instruments (bombard, binioù, uilleann pipes, diatonic button accordion) and a muscular rhythmic base with rock energy (bass and guitar).
Expressive and free musicians who invent original arrangements on familiar tones.
Sometimes a voice whispers, chants, then explodes, in a powerful, lively, and creative language. An XXL beat punctuates this new performance, the artists' response to a world that is closing in on itself.
Musicians
Youenn Roue : bombard & vocal
Lionel Le Page : binioù & uilleann-pipes
Tangi Le Gall-Carré : diatonic accordion
Tangi Oillo : guitar
Julien Stévenin : bass
Technicians
Ronan Fouquet / Ludovic Florez : sound engineer
Contacts
Distribution
COOP BREIZH DIFFUSION (France – physical)
XANGO MUSIC (Benelux – physical)
BELIEVE (digital)